INTRODUCTION
The building, which is structured under a series of marine hulls, houses several theatrical complexes, all of them organized on axes of centrality and axiality. It has more than 1,000 rooms, most of them dedicated to music studios, with a capacity for more than 5,000 people comfortably seated.
SITUATION
The Opera House is built on a small peninsula, at Bennelong Point, on the south side of Sydney Harbor, Australia. It is located in the northeast corner of the Sydney Central Business District (CBD), surrounded on three sides by the harbor (Sydney Cove and Cove Farm) and inland by the Royal Botanic Gardens.
A famous quote from the architect is: «… This was an ideal project for an architect…. firstly, because there was a beautiful place, with a good view, and secondly, there was no specific program … «Jorn Utzon.
SPACES
Every element of the design, from how the building was situated, the multiple viewpoints, the 100-meter wide staircase, were intended to make visitors feel welcome and relaxed. Utzon's sketches show how the podium was intended to fit within the overall structure.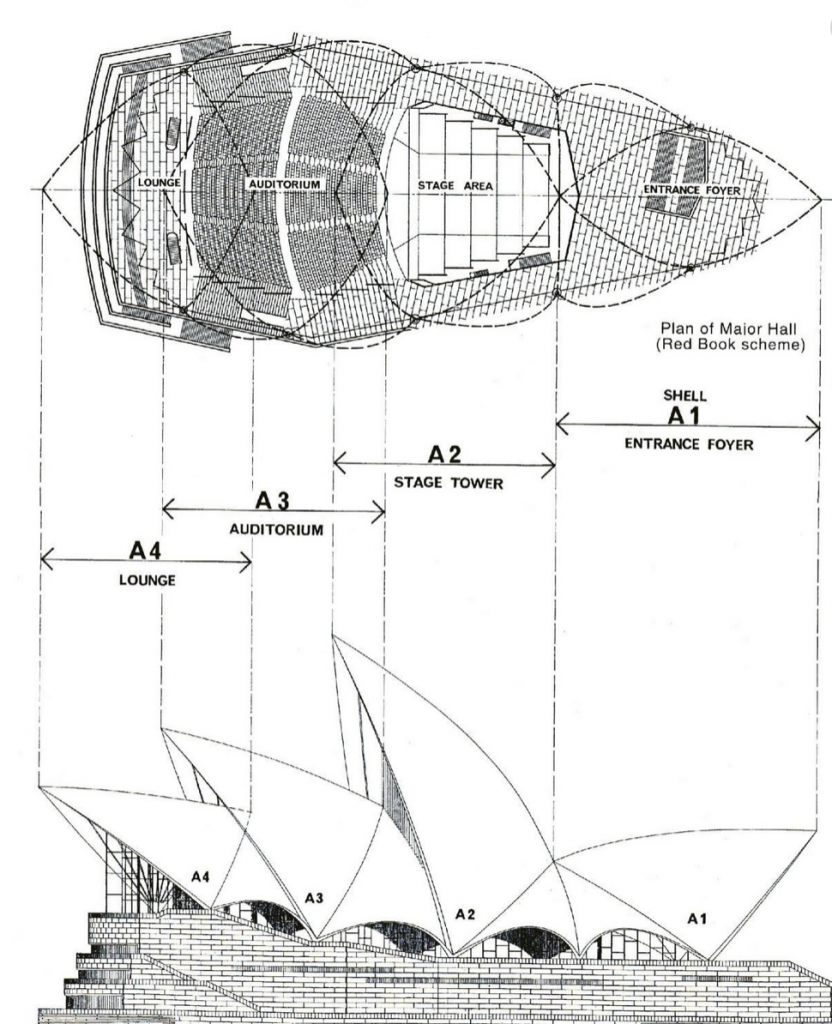 STRUCTURE
Despite many technical, research and study discussions, there are no detailed technical solutions available for glass walls at the time of Utzon's dismissal in February 1966, but at least the architect's requirements could be clearly identified from the following way:
All the glass walls throughout the Opera House read as one family, with a similar structural design.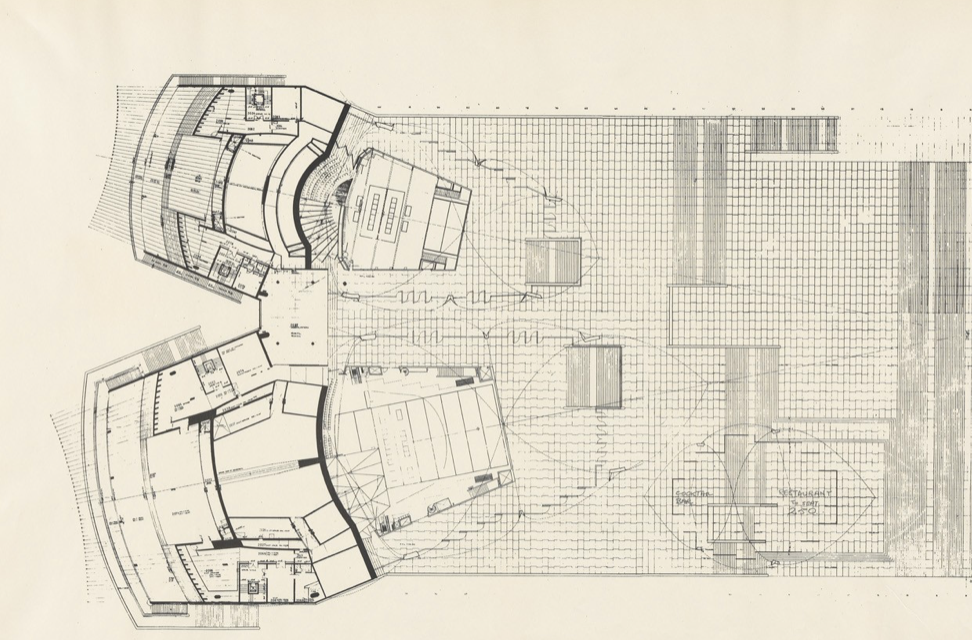 This is an interesting video about the project: https://youtu.be/2FcIKS1u-5k